The Benefits of Audio Visual Production and Equipment Rental
Using the hotel or conference center's in-house AV equipment and staff may appear to be a quick and efficient solution for any professional meeting organizer. But choosing to work with an outside provider means that you will be able to save on expenses while being provided with great services consistently. The following are reasons why you should consider using an outside audio-visual equipment rental company for future meetings:
1) Because You Can Do So
You need to understand that the in-house audio visual supplier is not the only option available to you. There are venues that earn a commission when they book AV services via a contracted provider. It is the reason why they always recommend that you only use such services.
However, conference and meeting venues cannot prevent you from bringing in your own rental company. Keep in mind that restrictive and negotiation clauses are easy to overcome, provided that you know how to approach the subject. Irrespective of the rental company you choose to work with, it is always a good idea to introduce outside quotes in the negotiations in a bid to drive down the in-house rental facilities cost.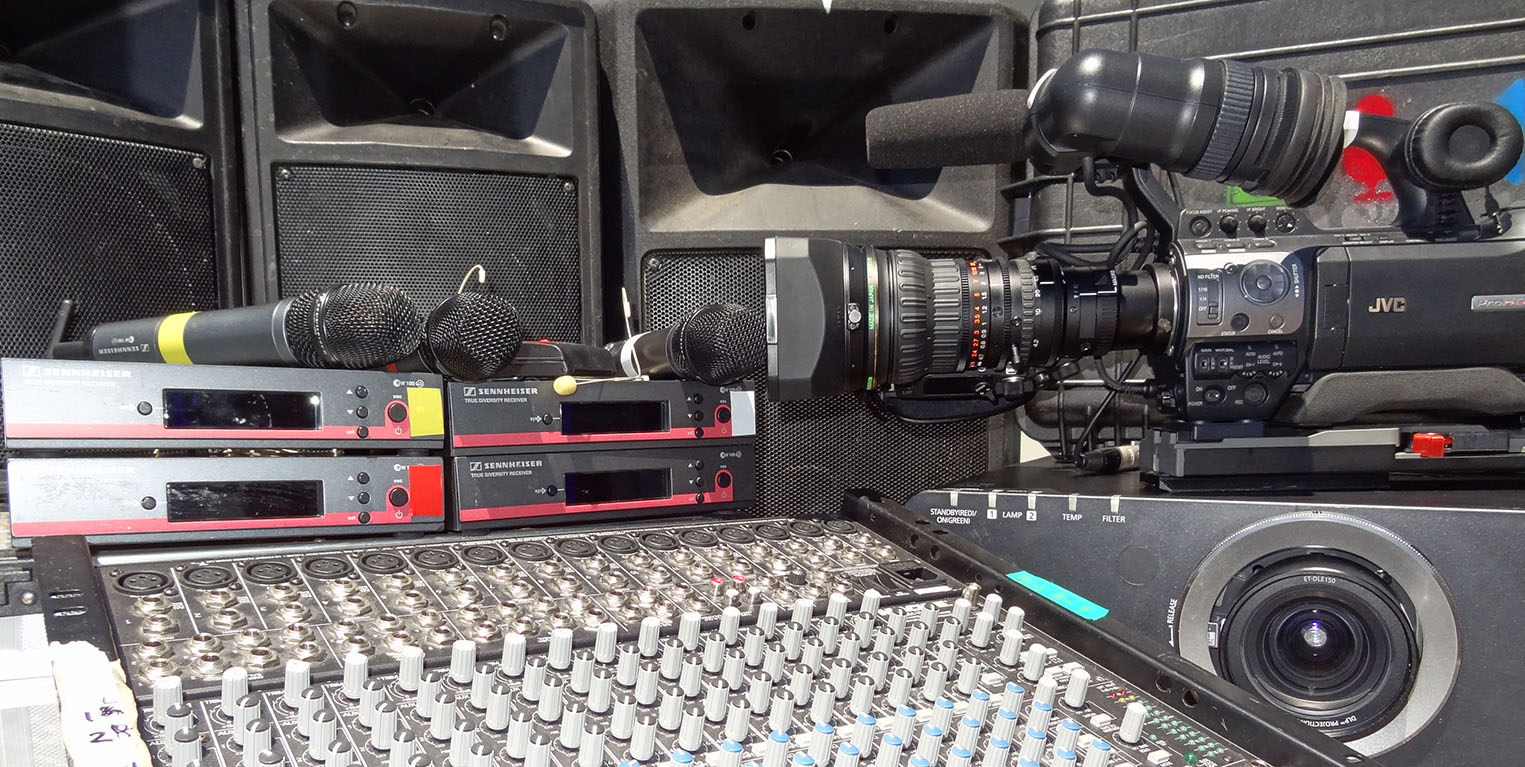 2) Availability of Latest Technology and Equipment
Professional AV rental firms are constantly purchasing new equipment in order to keep up with the latest technology, as well as phase out all the old products. Working with a professional rental company will guarantee you access to the latest tech products like the 4K display screens for your conferences. Even if your event does not require access to the latest laptops or projectors, outside AV firms can provide you with various options, enabling you to choose the model that will work best for you.
3) Onsite Technicians Solely Dedicated to the Event
The in-house technicians at a hotel or conference facility will in many cases be responsible for various events occurring at the same time, in that facility. By bringing in your preferred AV provider, you will be paying for dedicated support for the entire event. This means that you will get all the technical support you require to make the event a success.
4) Last Minute Additions Become Easy to Manage
Regardless of how well you plan your event, something will always go wrong. Having a last-minute gear addition may become necessary. This is something that many conference facilities may not be able to support. As much as they may have a store filled with all types of conferencing facilities, they may not have access to the specific gear that you require. But a professional and an experienced rental company will definitely have access to this equipment, ensuring that your event kicks off without a hitch.
Outside AV companies will always provide better options when it comes to audiovisual equipment and services. It makes it possible for you as the planner to select different pricing options, making it possible to remain within the event budget. Additionally, availability of thousands of rental equipment means that you are guaranteed to find what you need to meet your event specifications.